Double your support for KSUT News with a matching grant on Colorado Gives Day
Four Corners Public Radio | By KSUT Staff

Published December 5, 2021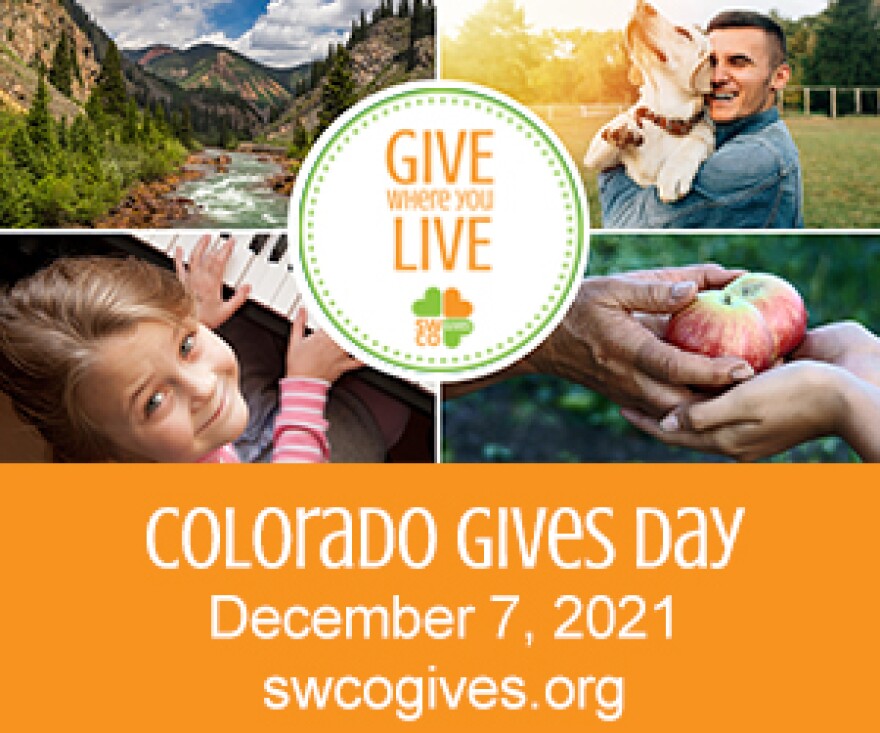 All donations made to KSUT for Colorado Gives Day support its essential local and regional news coverage. Your pledge to KSUT will be matched by a grant from the Colorado Media Project and their #newsCOneeds campaign up to $5000. This statewide campaign spotlights and supports great Colorado journalism that serves our communities.
In response to the Coronavirus outbreak and its impact on this region, KSUT mobilized a news team and digital presence to provide coverage of breaking news and developing stories, and the funding required to do so. This presence includes comprehensive local and statewide election coverage, a focus on regional Native American Tribes and Indigenous stories, Colorado wildfires, and community resources. KSUT has also recently launched Four Corners Edition, a weekly news magazine. The positive feedback has been overwhelming, reinforcing the need for KSUT to continue to fund and provide this vital local service.
By supporting KSUT, you are also helping hundreds of regional nonprofits that rely on KSUT to get their messages out regarding their vital services. A gift to KSUT is a gift that keeps on giving by rippling out into our communities.
Give where you live and support KSUT News. Thank you!