January 17, 2023
---
Reclaiming food sovereignty in the Four Corners
Native Lens | by Amber Labahe
---
FARMINGTON, N.M. — Indigenous Food Sovereignty is a reclamation of Native American identity that incorporates traditional foods into meals to promote better health, food security and cultural reconnection.
Two farmers in Farmington, New Mexico share a common interest of teaching Native American young people how to raise and grow their own food the traditional way. Brandon Francis raises animals for meat while Randy Scott grows fruits and vegetables.
"Our ancestors were master scientists," said Francis, a Diné farmer who teaches gardening techniques while integrating traditional knowledge. "They knew of every plant in their environment, they knew the name of every body of water, they knew all this. They knew all the stars, they knew the constellations, they knew when to plant and it's because their very lives depended on it."
Francis added that people are losing a connection with growing their own plants partly because of the convenience of corner gas stations and grocery stores.
Scott is a Diné/Southern Ute rancher who teaches young people how to raise animals and butcher them. Scott grew up on a cattle ranch and developed a "hate relationship" with bovine. He doesn't even eat beef, let alone raise cows. His animals of choice are sheep and goats. Randy says he is motivated to do the work by sharing food with others.
Francis said his aunt gave him a pack of blue corn and told him that, "wherever he planted the seeds he would find friends who were like-minded."
His aunt was right.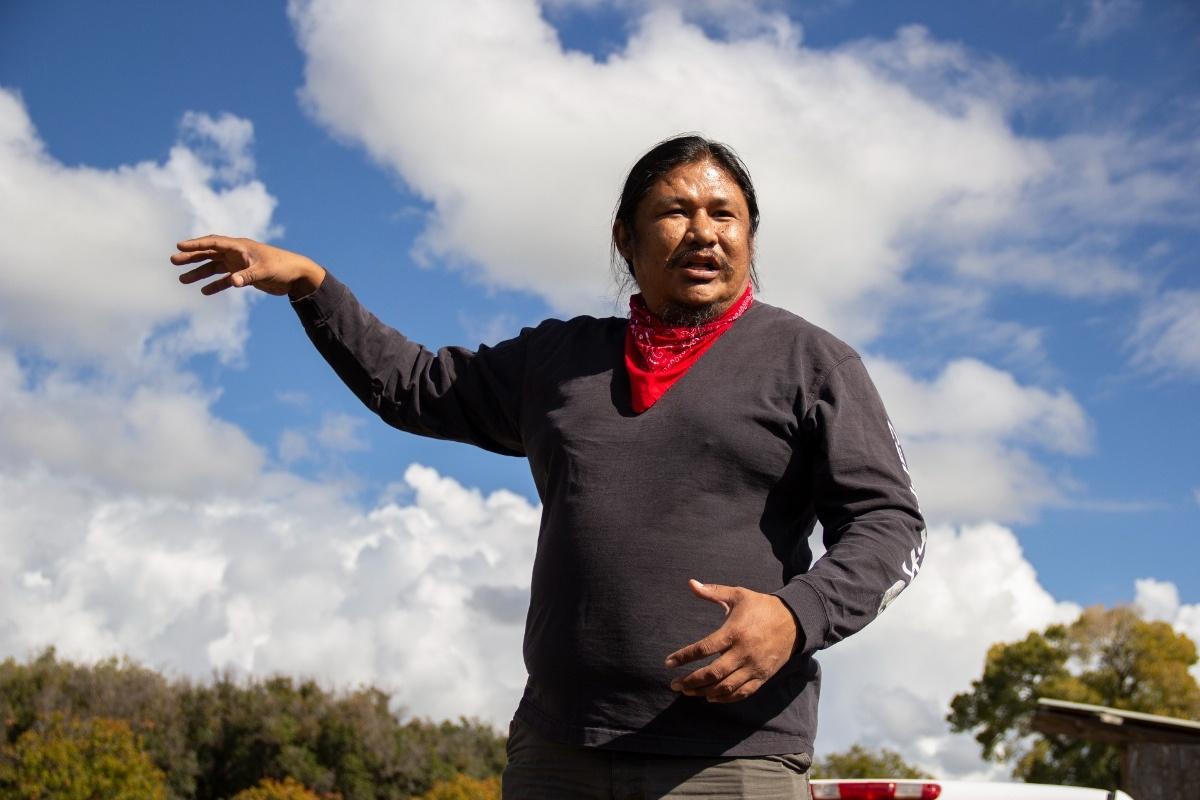 Brandon Francis at the Four Sisters corn plot during the Blue Corn Harvest in Hesperus, Colorado. (Bean Yazzie | RMPBS)
---
KSUT Tribal Radio and Rocky Mountain PBS proudly collabrate on a project called Native Lens where Native and Indigenous storytellers of any age share their own mini-documentaries.